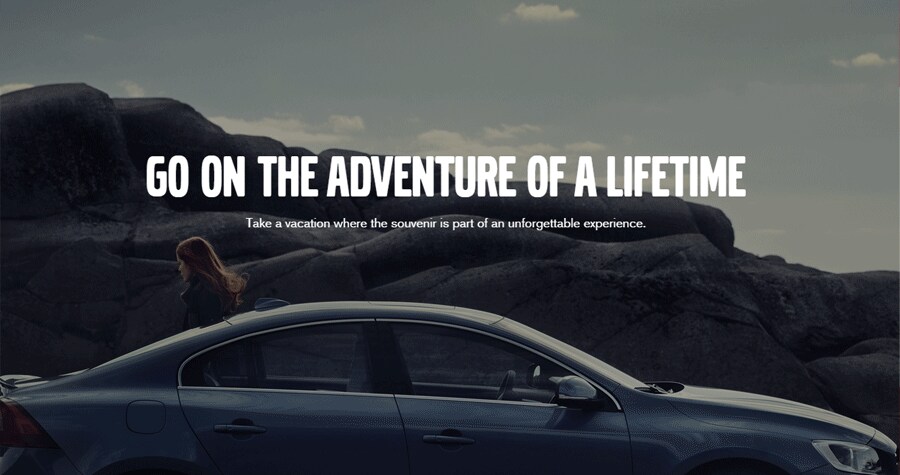 Purchase a Volvo, Get a Vacation
Purchase any new Volvo within the Overseas Delivery Program and you'll discover a truly unique
way to 
buy a car, 
as well as a truly incredible way to discover Europe.

Take a vacation where the souvenir is part of an unforgettable experience. Purchase any new Volvo within the Volvo Overseas Delivery Program and you'll discover a truly unique way to buy a car, as well as a truly unique way to travel around Europe. How does the Overseas Deliver Program work? It's quite simple:
Order the Volvo of your choice from Herzog-Meier.
Fly to Europe for free to pick up your new Volvo at Gothenburg Factory Delivery Center in Sweden or at any official delivery location in Europe.
Test your Volvo out on the roads of Sweden, either with one of our spectacular tours or on your own. Then head anywhere you please in Europe.
Drop off your Volvo in Gothenburg or any official drop-off location in Europe. It will be shipped to Herzog-Meier Volvo and we will take care of all the paperwork involved when importing a car, from excise taxes to import duties.
So What's Included?
This program includes 2 round-trip tickets to Scandinavia, a free first-class hotel night in Gothenburg, Sweden, savings off the MSRP on U.S. model Volvos, and free shipping to Herzog-Meier Volvo.