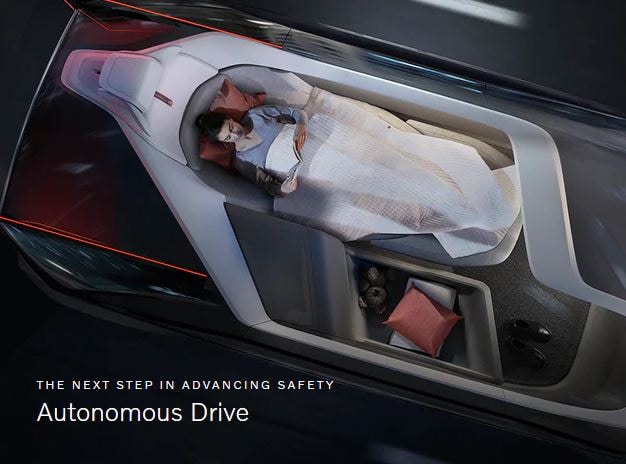 Innovation Is In Our DNA
At Volvo Cars, we always keep moving forward by developing new technologies. Innovation is in our DNA. That same innovative spirit is the basis for our ambitions for the coming years around electrification, safety, autonomous drive and connectivity.
By the middle of next decade, we expect half of our global annual sales volume to be fully electric. One-third of our global volume will be fully autonomous cars and we will have established over five million direct consumer relationships - all while still being a leader in safety. We will offer our customers the freedom to move, in a personal, sustainable and safe way.
The Safety Brand, Then & Now
Our reputation as a company is built on safety. Ever since Volvo Cars' foundation in 1927, protecting the people inside and around our cars has been central to our brand and the way we develop our cars. That commitment is as strong today as it was more than 90 years ago.
With the advent of autonomous driving technology, we see new opportunities to further advance traffic safety by taking human mistakes out of the equation. And we believe that it is autonomous drive technology that will further take society towards a future without accidents and traffic fatalities, in line with our safety vision.
Autonomous cars are not yet in the public domain. But in the next few years, we will see them on our roads and an autonomous Volvo car will be as safe as Volvo customers expect. And further into the future, autonomy offers huge promise to revolutionise the way we travel. As we demonstrated in our 360c autonomous concept, it could radically change how we use our cars, where we work and where we live.